December 29, 2013 Hello Olga

I don't know much behind the stories in these pictures. My husband has translated as best he can, the writing on the back of pictures (when there).

Wasyl Walter Slawiatynsky arrived in Germany after escaping from the Russian army (he and others were on a train being sent to the war front). At an Area 7 school, he learned dressmaking and tailoring, and eventually settled in Philadelphia.

Hope they can help you and others. If you are able to tell me some history (if you know of any) related to the pictures, please let me know.

Regards
Jennifer Douglas jennigal678@earthlink.net
Not certain if the following are in Area 7 or USA
These MAY be in Germany. I don't know the history of the time well enough to know for sure. It is also possible that they are USA, during Walter's early days here (he came to USA 1949). I know that there were activities to help work towards the freedom of Ukraine … I would assume both in Germany and I know the USA.
I think they are still relevant to the Displaced Persons of the time and their history.
More likely in the USA or Germany as Walter was in USA-occupied part of Germany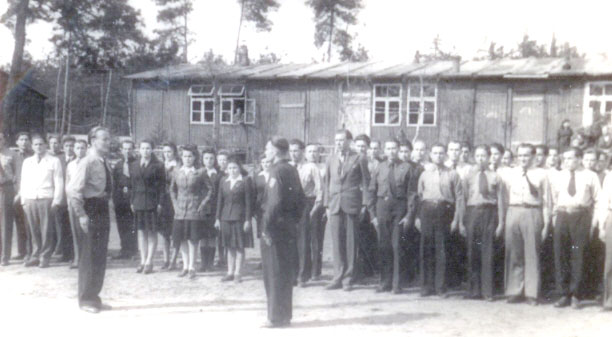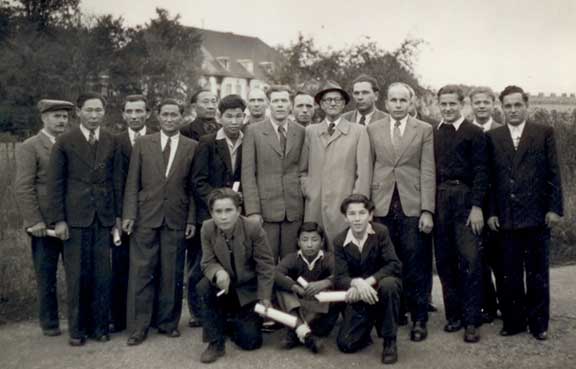 Group outside Staff Billets Area 7- Walter with oval around his neck
School Students Note: Ingolstadt VTS Munsterstrasse 6,
Remembrance of school students in front of school
These pictures must have been taken in the training room for those learning dressmaking and tailoring.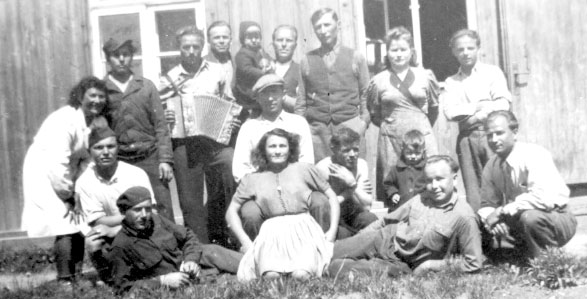 Group possibly at area 7